Joined

Jan 29, 2021
Messages

10,716
Reaction score

7,156
Leong Hoe Nam, an infectious diseases expert from Singapore's Rophi Clinic, said the Delta strain had moved the goalposts, in terms of what level of community vaccination was necessary.
"They set a target of 80 per cent, which is too low … it would have worked fine for the Alpha strain but this is Delta, a variant with easily two to three times more transmissibility," Dr Leong said.
"They now need at least 90 per cent vaccination, which is technically not possible due to hardened anti-vaxxers or refusers."
Dr Leong said 80 per cent was "not good enough because it can still burden the hospital system very significantly and there will be too many excess deaths".
"The numbers are mind-boggling, given what's possible over the next few weeks," he said.
Prime Minister Scott Morrison set a vaccination target as part of his
four-step opening plan for Australia
, with phase C triggered when double vaccination reached 80 per cent.
However, Australia's threshold is actually lower because it is based on the population aged over 16.
Singapore's threshold is based on the total population.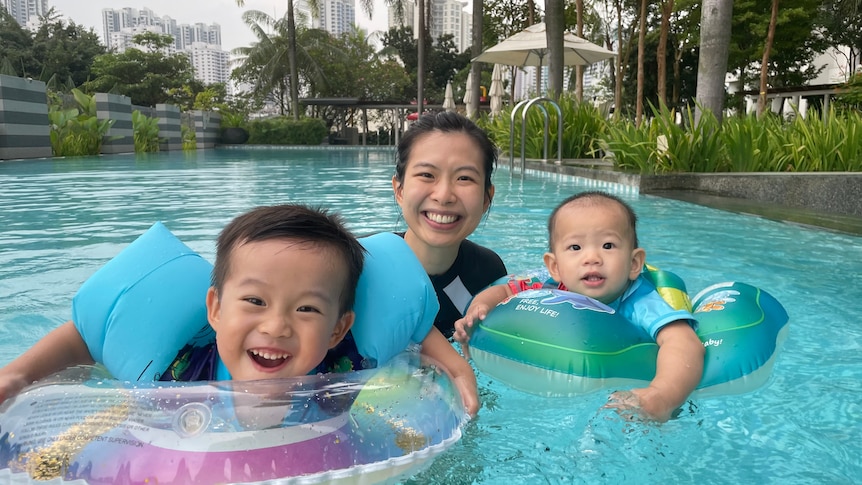 Despite being one of the world's most vaccinated countries, Singapore is being forced to reimpose restrictions and delay opening up due to a surge in infections. So what does that mean for Australia's four-step opening plan, based on 80 per cent inoculation?
www.abc.net.au