Joined

Jun 15, 2001
Messages

78,837
Reaction score

4,029
Hands itchy to wanna hoot 2 qty of this. Either this or 2 qty of F912 Blue Pine KF94.
2 packs can get free shipping (must use the add another item eg Good Manner, apply coupon, then take away the Good Manner) simultaneously 2 coupons usage, together with $5 off black friday coupon in Q rewards.
End up 14.90 shipped to SG for 100pcs. Got another 100 Qpoints so $13.90.
Not sure if it is legit BFE 99.9% (they claim the packaging's BFE 95% is generically printed, fabric is 99.9%), . Not aiming to get like 0-26 particles/L performance on the meter @ 10-15k ambient. That is legit KF94 masks kinda performance.
If can get 50-100 i think i would be more than fine liao (of coz as close to 50 as possible
). Also can use for SG haze.
Best for rough use at such prices.
Not sure if the cutting is good or not. Not many reviews from KS Mall and Good Sell.
But the quality generally are all ok. *shrugs*
Will be a leap of faith for $13.90. *shrugs* If performance is decent as in BFE 99.9% type, then hit jackpot.
I mean lets face it, the best of the best of KF94s are really good, thing is.......when do we see ourselves mingling in say CNY pasar malam kind of conditions or Xmas in aircon shopping mall crowded conditions?
Or spend > 30 mins in crowded MRT trips?
For me, really quite rare. Current stock already more than sufficient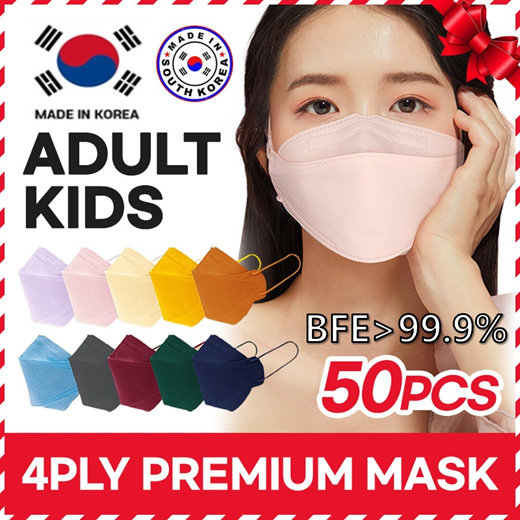 Incredible shopping paradise! Newest products, latest trends and bestselling items、[12Color Mask]Korea 4ply mask/ BFE99.9%/Made in Korea :Sports Equipment, Items from Singapore, Japan, Korea, US and all over the world at highly discounted price!

www.qoo10.sg
Last edited: