Joined

Jan 1, 2000
Messages

21,674
Reaction score

3
https://store.steampowered.com/app/1118520/Paralives/
SYSTEM REQUIREMENTS
WindowsMac OS X
MINIMUM:
OS: Windows 7, Windows 8, Windows 10
Processor: 2.3 GHz Intel i3 or comparable
Memory: 4 GB RAM
Graphics: DirectX® 10 compliant graphics card
Storage: 10 GB available space
https://paralives.com/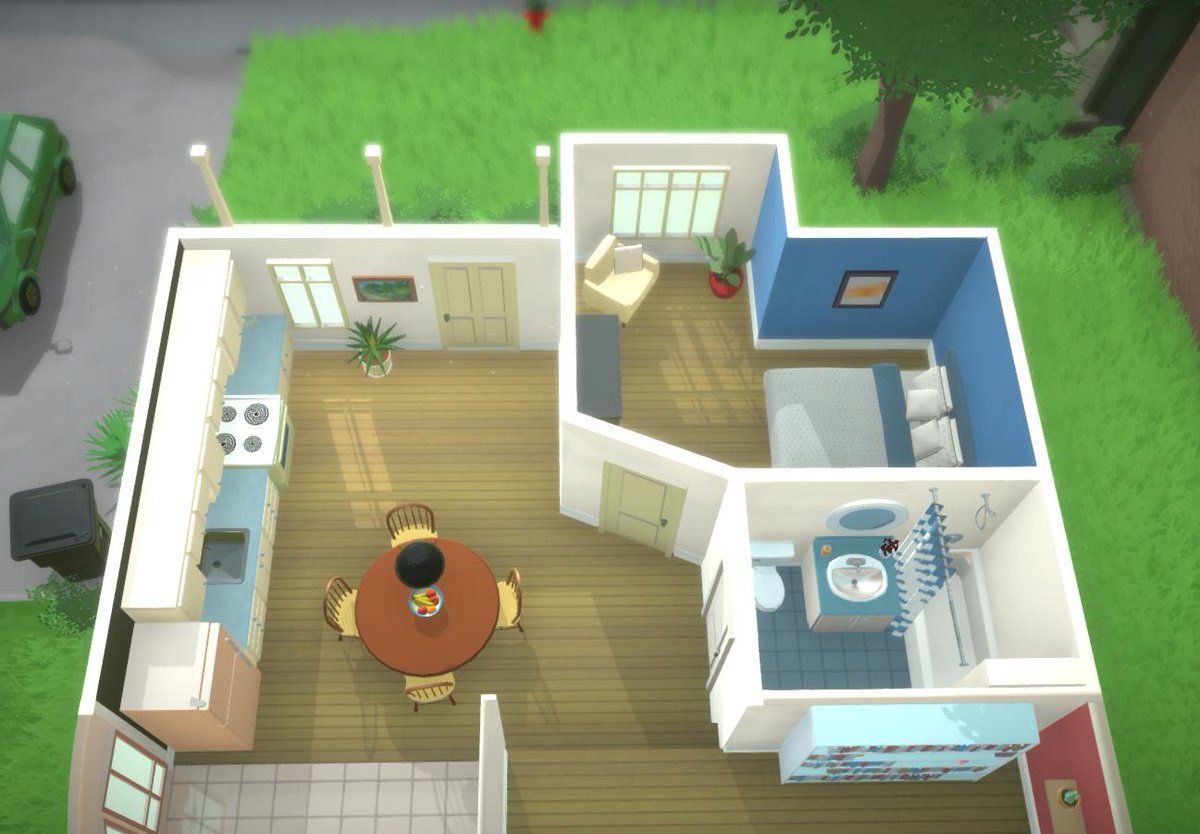 Description
Paralives is an upcoming doll house life simulation indie game for PC and Mac. In Paralives, you are free to build homes, create characters and manage their lives inside their homes and all around an open world town. The game features innovative build tools that are easy to use but powerful for advanced builders. The simulation mode allows players to explore a city full of events, people to meet and ways to make their characters evolve and live an happy life (or not, if they choose to)!

Building a dream house requires a lot of flexible tools. In Paralives, builders are not limited to a grid. Players can build walls of any length and at any angles. Your perfect house contains curved or slanted walls? Paralives has the tools for that. You want to recreate your real life home? Use the in-game measuring tape to recreate the exact dimensions! You can also fully customize object colors and texture as well as the size of windows and furniture. Just select an object, pull the corner anchors and make that window larger or upgrade that single bed to a king bed!

Creating the best life for your characters couldn't be possible without enjoying what the town has to offer beyond the walls of their houses. That's why Paralives let's you explore a cozy open world neighborhood filled with shops, parks, work places and other interesting spots to discover and meet people.

The name Paralives is a reference to parrallel lives, allowing players to live different virtual lives and build homes to stage them.
[YOUTUBE-HD]41FM7X5TivQ[/YOUTUBE-HD]
[YOUTUBE-HD]Vm08XAI55Vk[/YOUTUBE-HD]
[YOUTUBE-HD]-3Bsg7zrxmw[/YOUTUBE-HD]
> When is Paralives coming out?
The game is still at an early stage of development, expect more info on this as it progresses!

> Is this an online game?
This is a single player game and it does not require an internet connection to play.

> Where can I get the game when it releases?
The game will be available on Steam for PC and Mac.

> Will Paralives be available on consoles?
There are no plans for console versions at the moment.

> Will Paralives be available on mobile devices?
Paralives will not have a phone or tablet version.

> Does the game support user created content?
Yes! Players will be able to share their creations through Steam Workshop. Script mods are not planned at the moment.

> How much will Paralives cost?
The price is to be announced! This won't be a free-to-play game. Paralives will have free content updates after release and might have DLC's but few of them.

> What is the age rating for this game?
Paralives aims for a Teen rating. It will not contain mature themes such as drugs, murder, sexual violence, pornography, gore, etc. Also, the game will not contain religions.

> What are the minimal requirements for my computer to run this game?
We are working on optimizing the game to make it run on laptops and lower end computers. Specifications will become available as we get closer to the alpha version of the game.
Last edited: