Just manage to get my hand on the D-Link Ultra WiFi AC3150 Router DIR-885L. The smaller DIR-885L comes with Dual Band Smart Connect instead of three on the DIR-890L but has a faster Dual Core processor running at 1.4Ghz and is Multi-User MIMO Ready. The box of the D-Link DIR-885L is much smaller than its bigger brother. The front and rear of the box displays the capabilities of the router as well as the color of it. You can see I've gotten a red colored one for this round.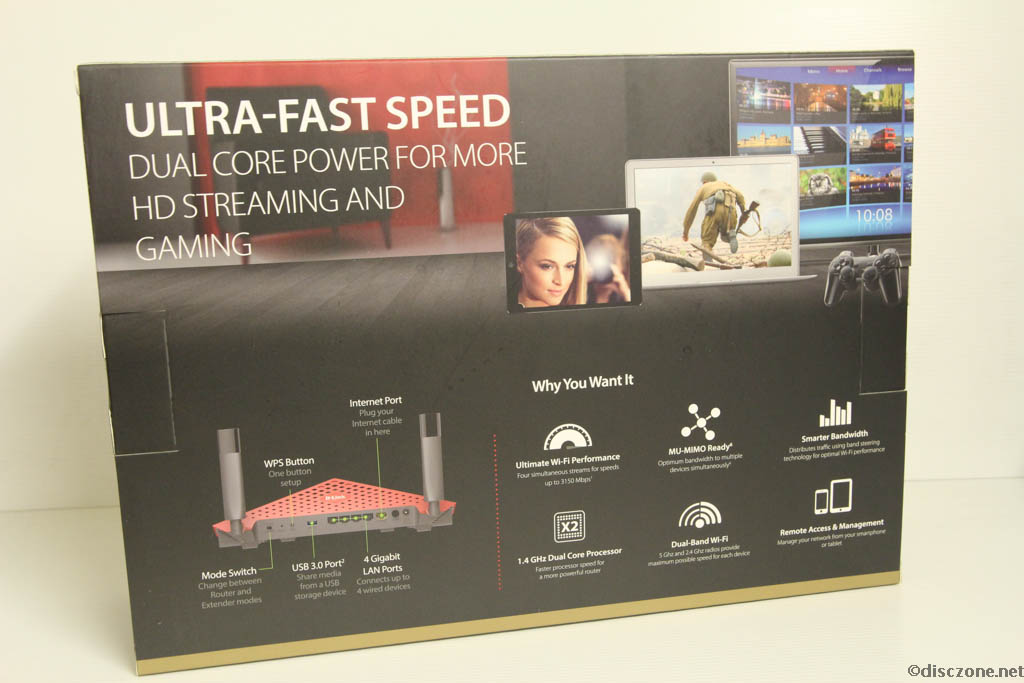 Within the colorful external box, a much sturdier black box will slide out. Opening up, the interior is nicely designed with accessories all packed into yet another box while black colored foam are strategically placed to protect and cushion the red-colored router.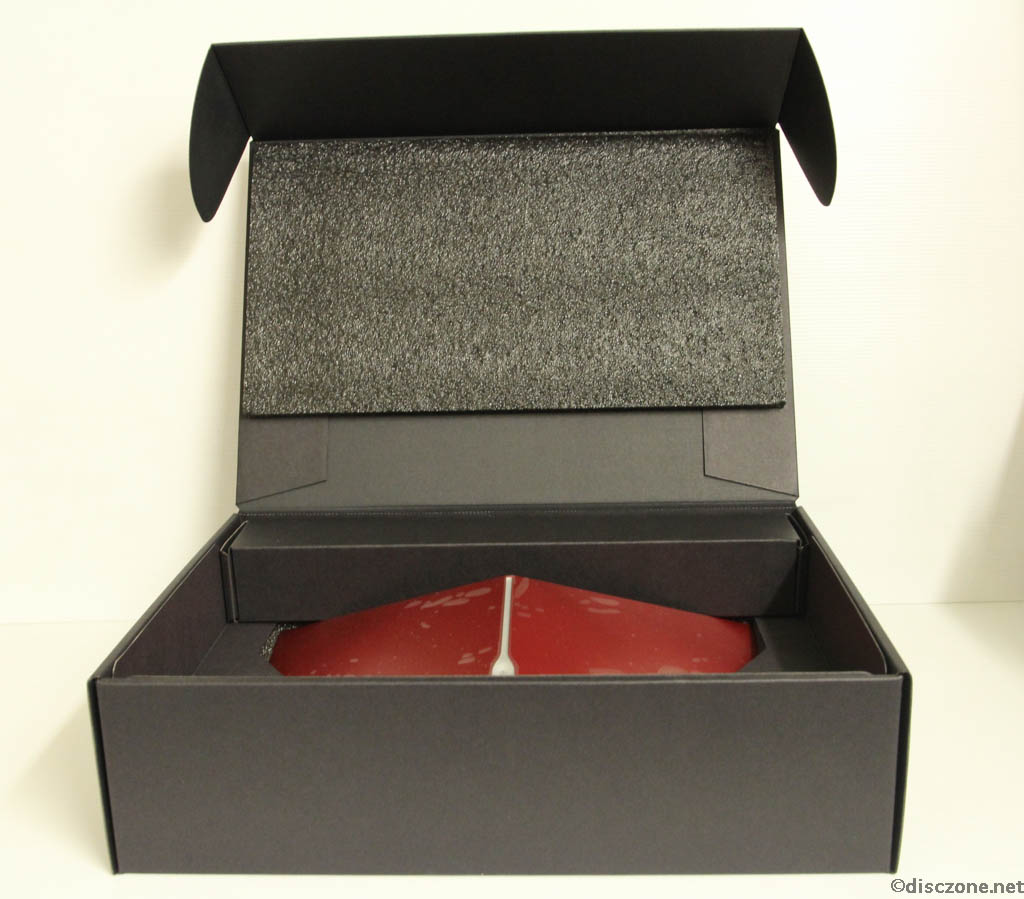 Something that caught my eye was that D-Link seems to have taken the suggestions from customers and delivered the D-Link DIR-885L with detachable antennas! All four of them!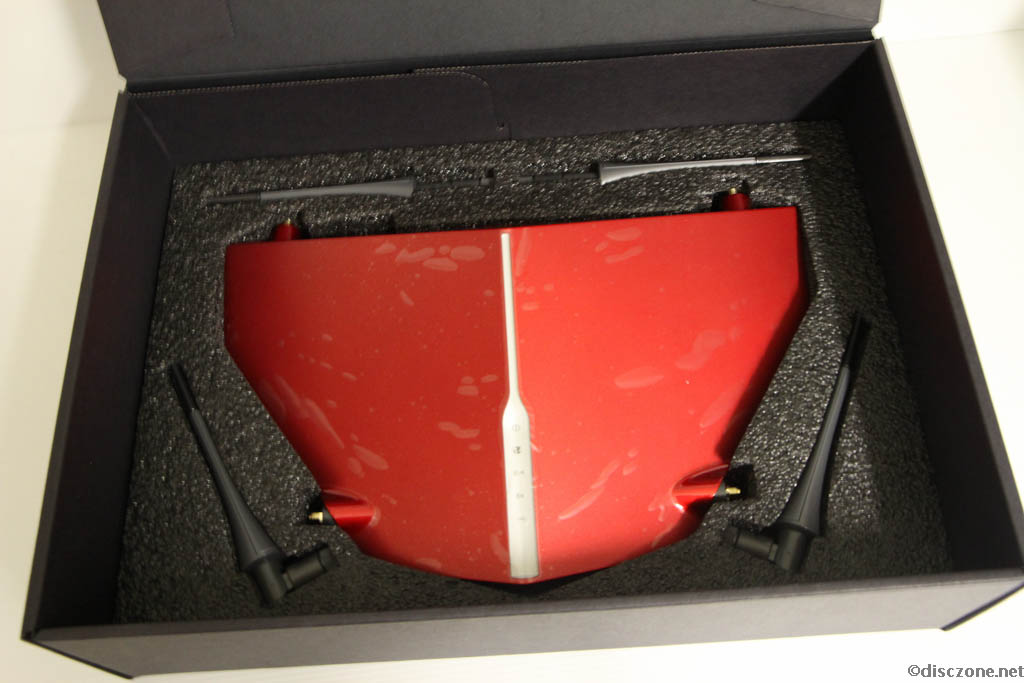 The accessories that come with the D-Link DIR-885L are the bare essentials. Besides the power brick with its adapters, D-Link only provided a network cable and some mounting screws.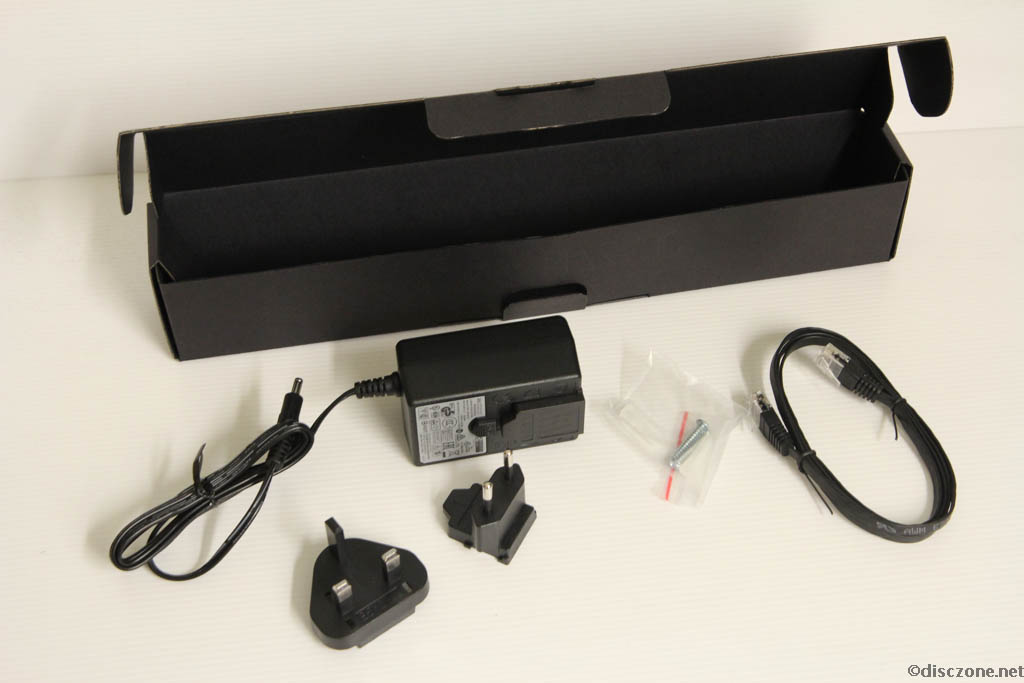 I'm pretty surprised that for the D-Link DIR-885L, such a small power brick is able to power it. Its bigger brother, the D-Link DIR-890L comes with a much bigger power brick, typical type used to power a laptop. This power brick also comes with 2 adapters (a 2-pin and a 3-pin) which are inter-changeable with a push of the small release catch.
The D-Link DIR-885L comes with only four antennas as it is only a Dual Band (2.4Ghz and 5Ghz). It still has the unique UFO design of its bigger brother but with smaller dimensions.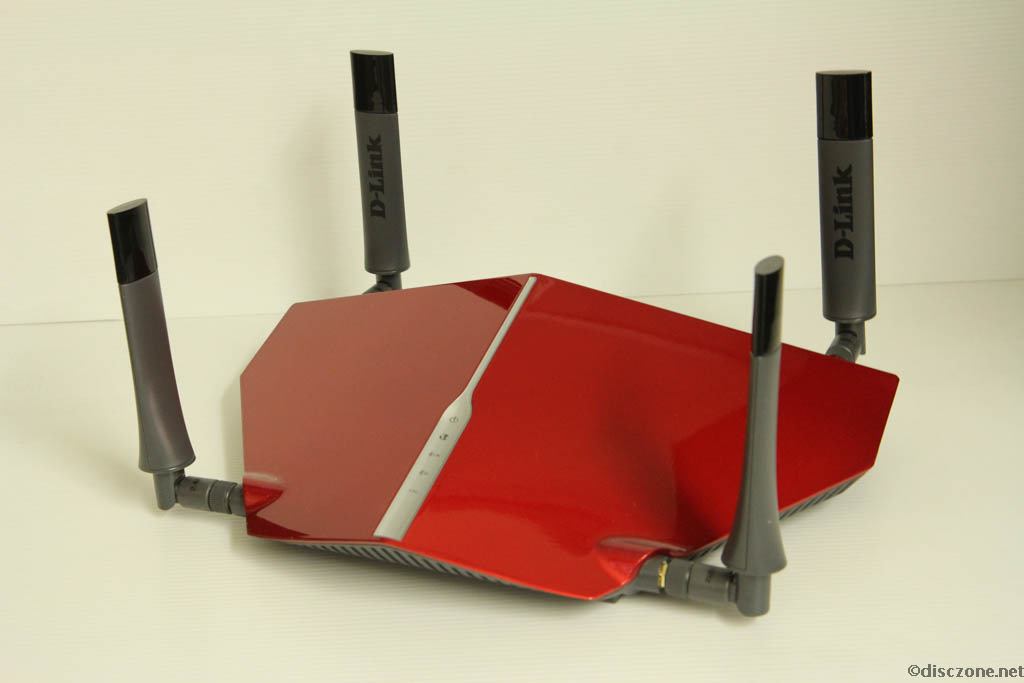 The bottom consists of many holes for cooling, wall mounting holes and rubber legs. Of course, you will be able to find the default SSID and security keys just in case you need to reset the device to factory settings.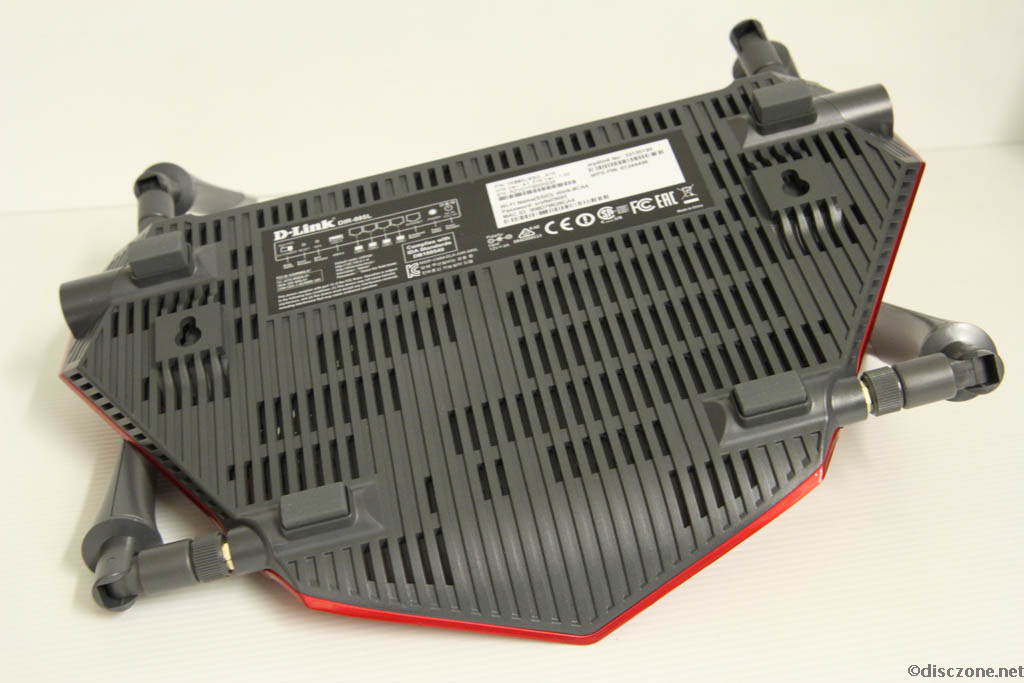 At the rear, there are four gigabit ports and only one USB3.0 port. However, there is a physical switch that allows you to switch between router and access point mode easily.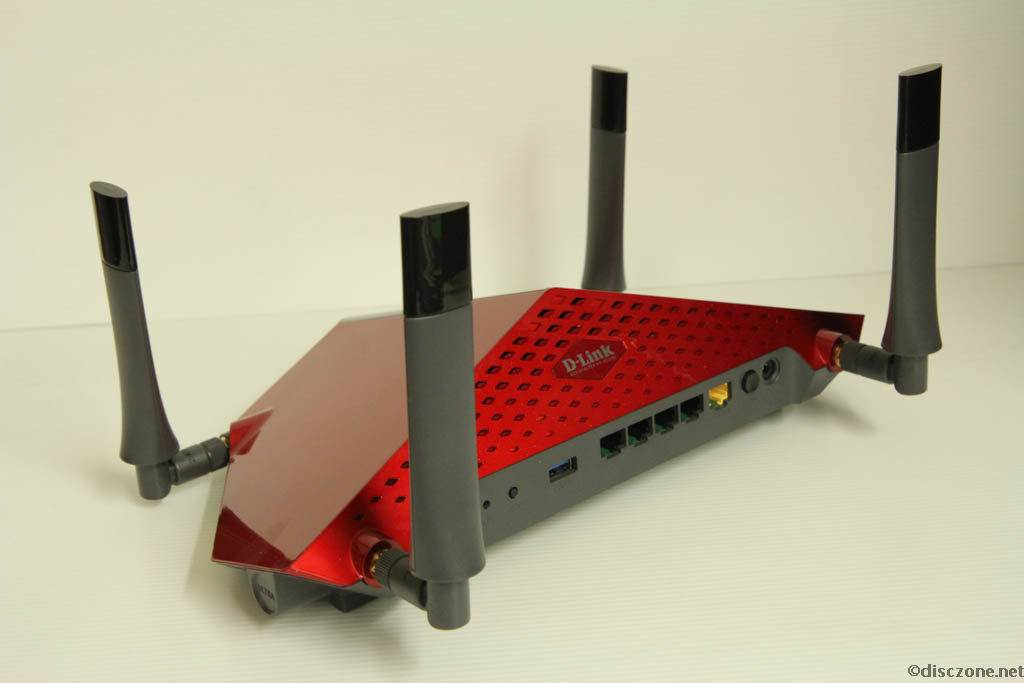 Last edited: