Joined

Jan 29, 2021
Messages

1,499
Reaction score

155
It hits me every time I step off the plane: the sudden chill of full-blast air con and the distinct scent of orchid-tea fragrance diffuser. Airports can feel nondescript, but arriving at Changi – both today and long before the Covid-19 pandemic – is a uniquely Singaporean experience. On the way to passport control, walking through the perfumed air, you'll see immaculately kempt green walls and tidy water features, teams of janitorial staff (in both human and robot form) and high-tech washrooms with interactive feedback screens.
If you leave the airport expecting the rest of the city to be this orderly and clean, you won't be disappointed. Once
described by the New York Times
as a place "so clean that bubble gum is a controlled substance", Singapore is universally known for its perfectly paved roads, manicured public parks, and spotless, litter-free streets.
But cleanliness is more than a merely aesthetic ideal here. In this small city-state with just under 56 years of national independence under its belt, cleanliness has been synonymous with major social progress, unprecedented economic growth and, most recently,
a coordinated containment of the coronavirus pandemic
.
While Singaporeans themselves tend to humbly shrug off the suggestion their country is especially clean, its leaders have done everything they can to procure and maintain a pristine public image. "Singapore's clean reputation is something the government consciously sought to promote," explained Donald Low, a Singaporean academic and public policy scholar. "Originally, that cleanliness had at least two connotations: the first was physical, or environmental, cleanliness; the second was a clean government and society that didn't tolerate corruption.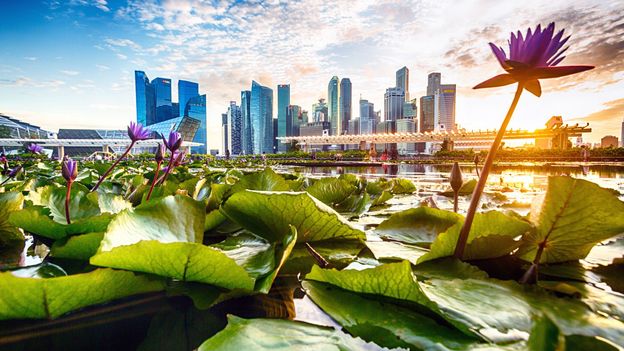 These quintessentially Singaporean values have been put to the test during Covid-19, when good public hygiene practice can be a matter of life and death.